Best Gutter Cleaning Services in Florida - Local Gutter Cleaning Company
Professional Gutter cleaning services in Florida. Call us from anywhere in Florida.
Call Us Now
If your home is looking a little grimy and grime-covered, it's time to call in a professional cleaner. Gutter cleaning services can help restore your home's exterior to its former glory, making it more presentable for potential buyers or renters. A reputable company will clean all the gutters on your property, as well as any downspouts that may lead into the street. They'll also inspect and clean any catch basins or other areas that may collect rainwater, which can cause flooding in the event of a heavy rainstorm.
The main problem arises for homeowners when their gutters and downspouts get clogged which is a serious issue that can become costlier if you do not fix it on time. You will have to face many problems If you don't fix your clogged gutters and downspouts on time such as wall and ceiling damage, building up of insects, wet or flooded basement, bent or broken gutters, and mold.
Gutters play an important role in draining rainwater away from your home. If they're not clean, they can cause damage to your roof and foundation.
Gutter Cleaning is also a great way to keep your home free of any potential pests, like mice or insects if done right. If you're curious about how much gutter cleaning costs in Florida call us at 888-292-7128 for a free estimate.
We are a professional gutter cleaning company that provides services to individuals, businesses, and big families at an affordable price. 
Our company offers gutter cleaning services, window washing services, and pressure washing services in all of Florida whether it is South Florida or North Florida. You can check out all the service areas in which we serve by clicking this link.
Does it make sense to hire professional gutter cleaners or take gutter cleaning services?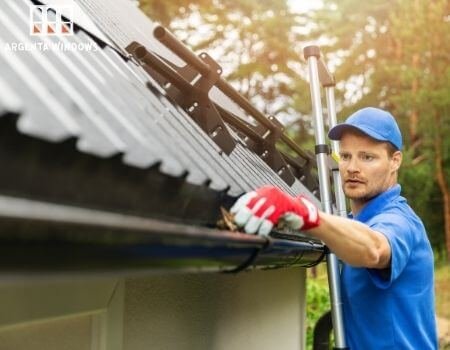 Gutter cleaning can be a risky and dirty job. It's also one that most people put off because they think it's a simple task that they can do themselves. However, cleaning your gutters is a job that should be left to professionals. Here are four reasons why hiring professional gutter cleaning services is worth the money and highly recommended over DIY:
Professionals have the proper equipment. Cleaning your gutters requires specialized equipment, such as ladders, buckets, and gloves. Most homeowners don't have this equipment lying around their house and would have to purchase it if they attempted to clean their own gutters.

Professionals know how to safely clean your gutters. Cleaning your gutters can be dangerous if you don't know what you're doing.

Professionals know how to safely clean your gutters. As we already told you that professional gutter cleaners have all the equipment that is required to clean gutters safely.

Professionals are insured. You won't have to worry about getting any type of injury while cleaning gutters yourself.
We also provide interior as well as exterior cleaning services for all types of residential and commercial buildings.
How often should gutters be cleaned in Florida? Best Gutter cleaning services in Florida
Many people in Florida are unaware of the importance of regularly cleaning their gutters. Gutters play a vital role in protecting your home from water damage. In general, they should be cleaned twice a year at the very least. It may need to be cleaned more or less often depending on how big your home is and how many trees surround it.
For those who live in a tree-filled area, clean your gutters at least four times a year at the very least. Fallen leaves and branches can clog up your gutters, preventing them from doing their job properly. If your gutters are clogged, you may experience damage to your roof and walls.
If you don't live near any trees, you can probably get away with cleaning your gutters just once a year.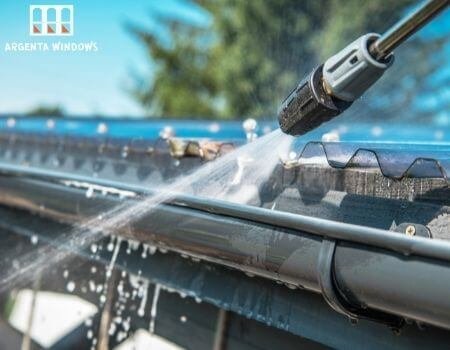 How do you maintain gutters?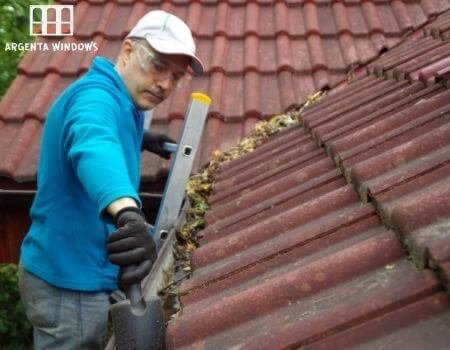 Gutter cleaning and maintenance is an important parts of keeping a home in good condition. Gutters direct water away from the home, protecting the foundation and preventing water damage. In order to maintain gutters, it is necessary to clean them regularly and make sure they are properly attached to the roof. Cleaning Gutters To properly clean gutters, you need to start with a good cleaning solution. The cleaner should not contain bleach or other chemicals that can damage the metal. You can use a regular garden hose with a squeegee and sponge to remove debris from the gutters.
Gutter cleaning – what does it involve?
Gutter cleaning is a crucial aspect of home cleaning that many homeowners neglect. Gutters are responsible for draining water away from the home, so they must be kept clean and clear of debris. Clogged gutters can lead to water damage to the roof and siding of the home.
Gutter cleaning usually consists of removing leaves, sticks, and other debris from the gutters using a ladder. In some cases, it may also be necessary to scrub the gutters clean or use a hose to rinse them out.
Not only is it important to clean your gutters regularly, but you also need to make sure you have a properly functioning gutter system.
We guarantee customer satisfaction and pride ourselves on our quality work. We use only the best products and techniques to ensure that your gutters are cleaned in a timely and dependable manner. Call us today!
What are the risks of not cleaning your gutters?
If you are like most homeowners, you probably don't think about your gutters until they start to overflow during a rainstorm. Gutters play an important role in preventing water damage to your home, so it is important to keep them clean and in good repair.
In addition to preventing water damage, gutters also help prevent air and debris from entering your home. That is why it is important to clean out your gutters on a regular basis.
A clogged gutter can lead to water damage to your home, mold growth, insect and rodent infestation, and roof damage.
Gutter cleaning is an important part of home maintenance, and it's worth hiring a professional to do it. So without any wait 
Call us on 888-292-7128 and book your appointment.
Our
technicians will be right at your doorstep in no time.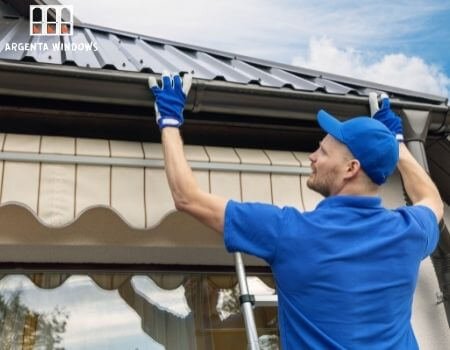 Gutter Guard Installation Service – Professional gutter cleaning company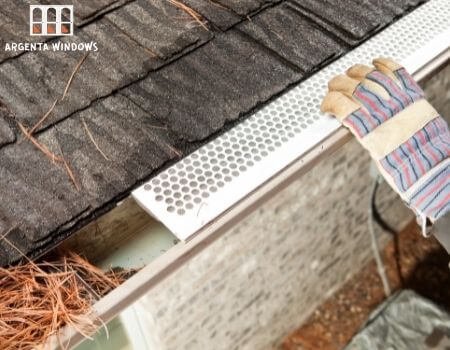 Gutter guards can be a great way to keep your gutters clean and functioning properly while also protecting your home from water damage. If you are considering installing gutter guards in your home, there are a few things you should know before you get started.
The first step is to measure the length and width of your gutters. You will need to purchase gutter guards that are the right size for your gutters. Once you have the right size gutter guards, the next step is to install them.
Installing gutter guards is not a difficult task, but it can be time-consuming if you are doing it yourself. If you are not comfortable installing them yourself, you can always hire a professional to do it for you.
We also provide Gutter Guard Installation services to make things easier for you.
Services Offered by us – Gutter Cleaning, Window Cleaning, or Pressure Washing or Power Washing. As soon as you call us or book an appointment our gutter cleaning professionals will be at your doorstep in no time.
For Gutter Repair, Gutter Installation, & Cleaning (remove debris), Contact Our Professionals
If you're in need of gutter repair, installation, or cleaning, our professionals are here to help. We have a wide range of experience and expertise when it comes to gutters, and we're always happy to share our knowledge with our customers. Contact us today to schedule a consultation or estimate, and we'll be happy to get started on your project.
For your peace of mind after completing the work our technician will cleanup before leaving.
Frequently Asked Questions
How much do gutter cleaning services cost in Florida?
Gutter cleaning services cost an average of $100, but the price can vary depending on the size of your home. The most important factor in pricing is the height of your home. The taller the home, the more dangerous and time-consuming it is to clean the gutters, so the price will be higher. Other factors that can affect the price include how many stories your home has(Single-story homes or double story), how much debris needs to be removed, and whether or not you want the service to remove the debris from your property.
Call us at 888-292-7128 to get an instant quote.
Is it worth getting gutters cleaned?
Looking for a reputable and affordable gutter cleaning company in Florida? Look no further than Argenta Windows. Our team of experienced professionals will clean out your gutters and remove any debris or leaves that may have been collected over time. We also offer a free inspection to ensure that your gutters are properly cleaned. Contact us today to schedule a free consultation!
Can I clean the gutters myself?
The short answer to this question is yes, you can clean the gutters yourself, but it's not recommended. Taking care of gutters can be a dirty and dangerous job. It can be very dangerous to stand on a ladder while trying to clean the gutters. Plus, it's easy to fall and injure yourself. If you're not comfortable cleaning the gutters yourself, you can always hire a professional to do it for you.
Do gutter guards need maintenance?
Gutter guards are a popular home improvement project, with good reason – they can keep gutters free of debris and protect your home from water damage. But do they need maintenance? The answer is yes, gutter guards do require some maintenance, but it's nothing that most homeowners can't handle on their own.
What time of year is best for gutter cleaning in Florida?
The best time of year for gutter cleaning in Florida is typical during the fall when leaves are falling from the trees. However, if you have a lot of trees around your home, you may need to clean your gutters more frequently.
As the leaves start to change color and fall from the trees, many people in Florida will start to think about getting their gutters cleaned. Gutters become clogged with leaves and other debris, which can lead to drainage problems. You can get seasonal discounts at this time of the year.
Is there a free inspection offered by gutter cleaning services?
Yes, we offer a free inspection in order to provide a quote for services. This allows us to assess the condition of your gutters and downspouts, and determine the best course of action for cleaning.
Book an Appointment Today
Open Hours
Monday – Friday:
7am – 10pm EST
Saturday:
8am – 10pm EST
Sunday:
7 am – 9 pm EST